Open Competion No4 July 18th 2019
On Thursday 18th July the club held its fourth PDI competition of the year ur members in each of the three levels of competition, these being Club Level, Intermediate Level and Advanced Level.
Entrants were invited to enter images in any gendre to be projected onto screen at 1600 x 1200 pixels and would be critiqued and judge by our guest judge for the evening Mike Davis.
Each image is scored to the maximum of 20 points per image.
In the Club Level competition our judge awarded a maximum score of 20 points to
"Milvus Aegyptius" by Mark Porter
In the Intermediate Level competition Mike awarded 2 images maximum points and these were
"Not quite the World Cup" by Adrian Mottram "Hanging On" by Jeff Griffiths
In the Advanced Level competition Mike also awarded maximum points to 2 images and these were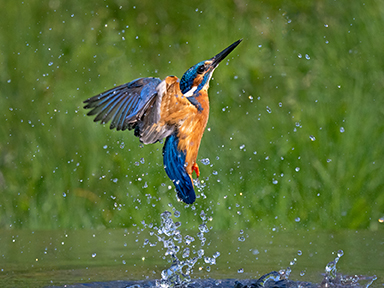 "Kingfisher Rising" by Richard Towell "Gibbous Moon above Liver Buildings" by Jian Huang