This Camera Club recently held its annual auction, selling off items donated by our members. This was a fun evening, and items sold included photographic equipment as well as household objects and books. This year we were delighted to raise £300 on the night.
Our President had selected the Bolton Hospice to be the charity to receive the proceeds, and we invited staff from the Hospice to come to the club at our annual Quiz night to receive a cheque and have fun at our quiz. They accepted our offer, and Stephanie gratefully received the donation on behalf of the Hospice, and gave us a Certifiacte to confirm our donation.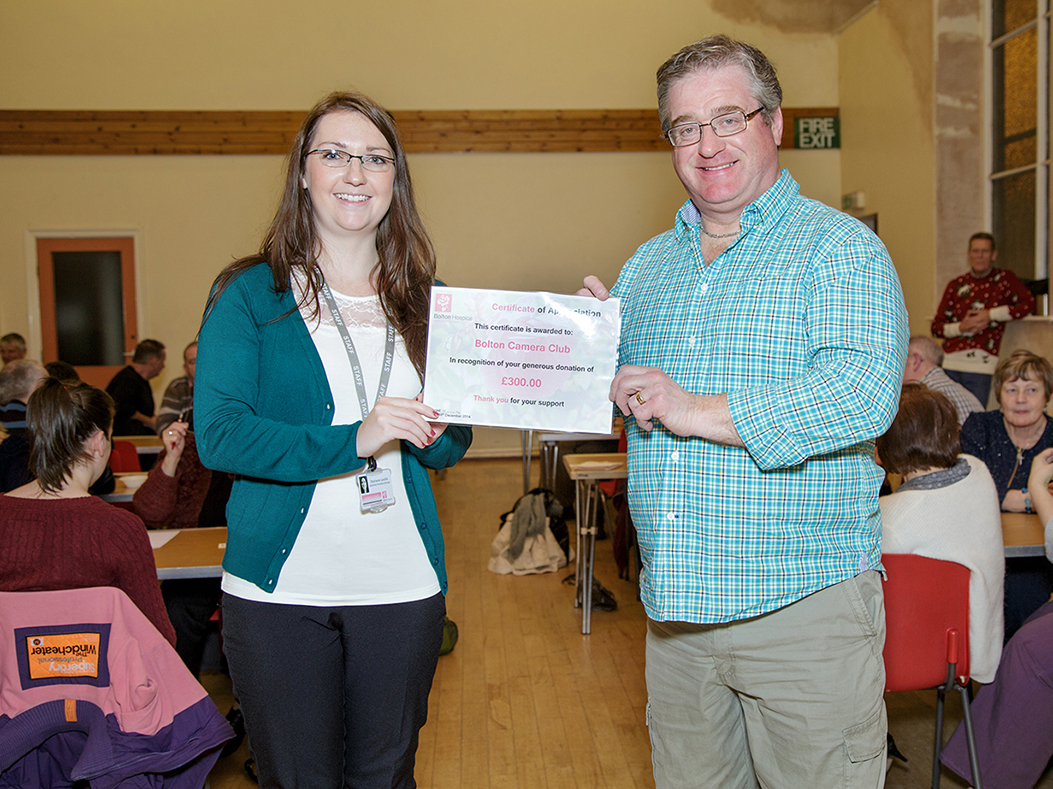 This club prides itself on being a friendly club made up of keen amateur photographers with a shared interest, and it is wonderful that we are able to give something back to our local community.