Day's Out Competition
The Day's Out competition is a once a year competition which is actually two competitions for two trophies, one being for Prints and the other for PDI (projected digital images. Members who have attended a registered club day out during the previous year, in this case 2019, can submit two images in each of the competitions.
In these competitions ther are no club points awarded, a winner in each category is at the unenviable task of the judge who on this occassion was Harry Emmett from Accrington.
The winning image for the Print Trophy was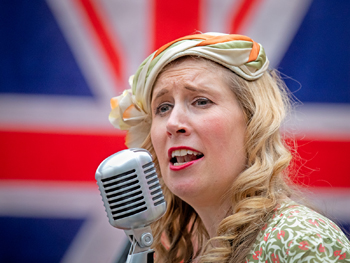 "Singing a Patriotic Song" by Richard Towell
The winning image for the PDI Trophy was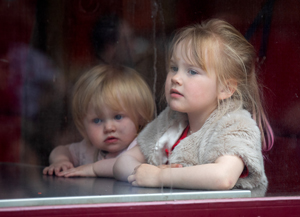 "Waifs waiting for the train to leave" by Richard Towell
Congratulations to Richard towell for winning both trophies