On Thursday 29 March 2018 we went to Bury for the first round of this year's inter club battle. The judge was Nick Hilton EFIAP DPAGB BPE5* from Southport, who explained he looks for the usual competencies, plus he tries to ascertain if the image was taken at the best moment, particularly if it is a sports image.
For this competition both clubs show 10 prints and 10 PDI all by different authors, so the work by 20 members from each club are represented.
The Prints were shown first, and after a run thought Nick commented on each, and held back 6 prints. After due deliberation he awarded the full 20 points to "Female Water Rail" by Blake Wardle from this club. Nick said it was in a very good position, a great height in the frame and had an interesting base with no distractions in the background. The scores after the Print section was 157 points to Bury and 167 points to us.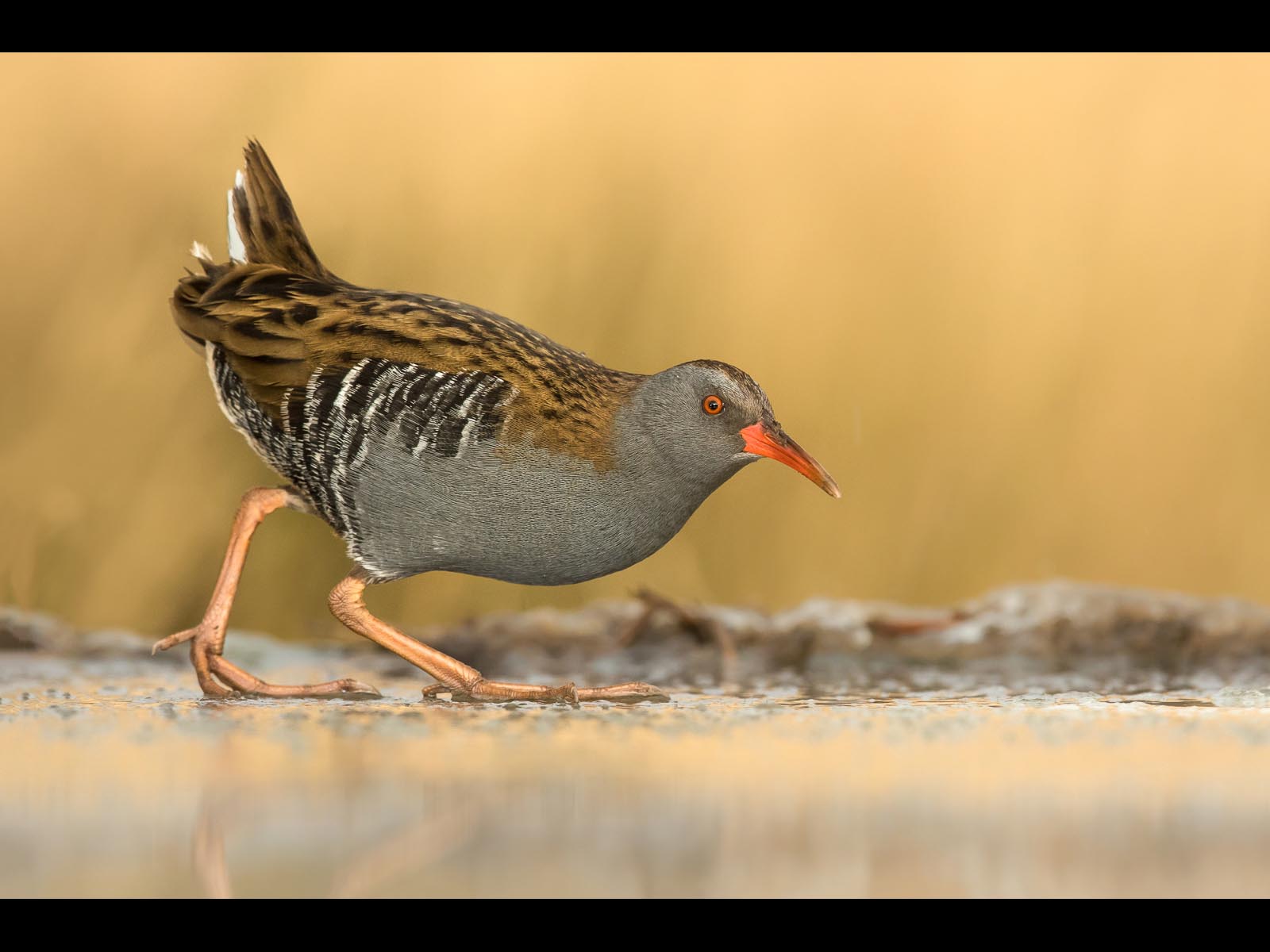 "Female Water Rail" by Blake Wardle
After the refreshment break the PDI were shown, and Nick held back 6 images. He was torn between two images for the top spot, "Stand By" (by Alan Bromiley, Bolton CC) and "Amjal vs Pyle" (by Eb Swarbrick from Bury PS) and ultimately gave the full 20 points to "Amjal vs Pyle" by Eb Swarbrick. For the PDI section the scores were Bury 161 points and Bolton on 159 points.
At the end of this fun and enjoyable competition the final scores were 318 to Bury PS and 326 points to this club, making us the winners on the night.
We thanked Bury for their hospitality and Nick for his comments and scores, and we look forward to hosting Round 2 in October.
All the scores can be seen on the pdf below. (coming soon)