Wednesday 16 March saw the annual print competition run by the North Cheshire Photographic Society. Held in Poynton's Civic Hall the NCPS also launched their annual print exhibition, so there were many superb prints on display for the audience to admire.
The print competition comprised of 5 prints from the 17 clubs taking part, with guest judge Peter Gennard MPAGB EFIAP/p from Birmingham. He went through the prints and scored them initially out of 19 points, with those prints scoring 19 held back, and after further consideration he awarded one print the full 20 points.
Our first print was "Ancient Trees, Loch Droma" by Mike Williamson which the judge said was a strong image with very good lead in lines, and he scored it 16 points.
Next for us was "Juvenile Chaffinch on Red Berries" by Blake Wardle. Judge Peter admitted the bird was pin sharp, but felt there were too many berries which overpowered the bird. He said the plumage was a superb quality and it was a good quality print, awarding it 17 points.
Commenting on our third print "Perch Rock" by Phil Durkin, Judge Peter said it had a good lead in, but he felt the colours in the sky were too blue and too heavy, and he awarded it 14 points.
Our fourth print was "Cannon Beach" by Peter Thomasson, which judge Peter said was a wonderful seascape with very good recession. He also liked the composition of the rocks, and scored it 17 points.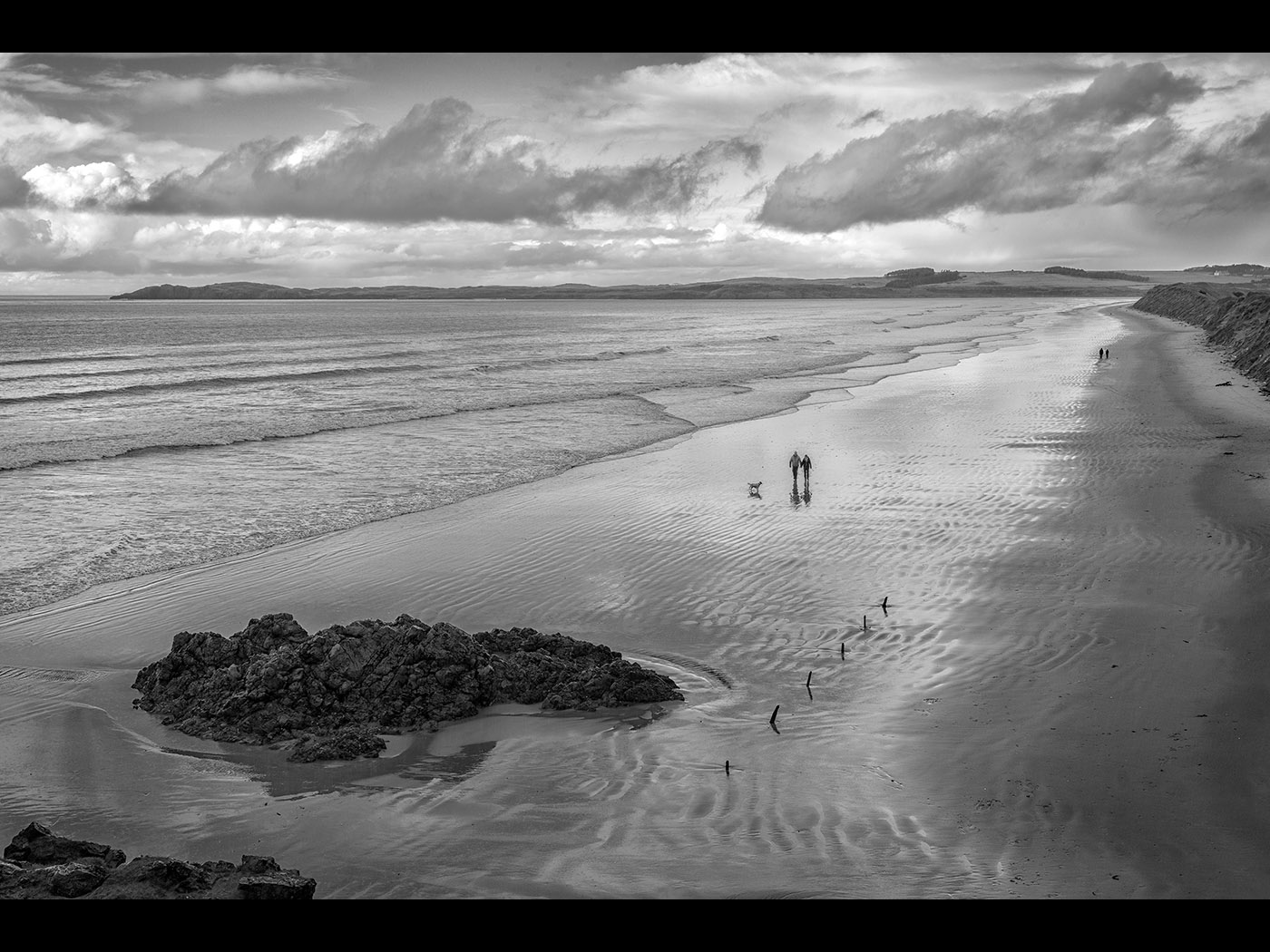 Our fifth and final print was "Beach Walkers" by Peter Maddock, and judge Peter liked the good lighting, but felt it had weak blacks and whites and overall was not as good as some others in this competition. He was unsure about the foreground and scored it 14 points.
Our overall total was 78 points which put us in 10th place equal with Sheffield Ps and Ellesmere Port PS. The overall winners were Chorley PS with 88 points.
The best print in this competition went deservedly to "Cheetahs Looking for Prey" by Ian Whiston of Crewe PS, and this print was awarded the full 20 points, making Crewe PS runners up.
All the scores can be seen by opening the pdf attachment below.
Our congratulations go to Chorley PS and our thanks go to Tony Redford and the team at NCPS for yet another excellent competition, and for a superb display of prints in their exhibition. We look forward to taking part again in this competition next year.