It is with much pride that we are delighted to confirm that our member Richard Towell has recently achieved the DPAGB merit award from the PAGB. He becomes the first member of this club to achieve such an award.
This is the Distinction of Merit award, and shows that Richard's prints are at a standard for Open Exhibition photography. Richard entered 15 prints, and they were judges by a panel of six judges. An average score of 20 points out of a possible 30 is required for each print to achieve the pass mark of 300 points. Some of Richard's prints scored as very credible 26 points and his total score was 330 points.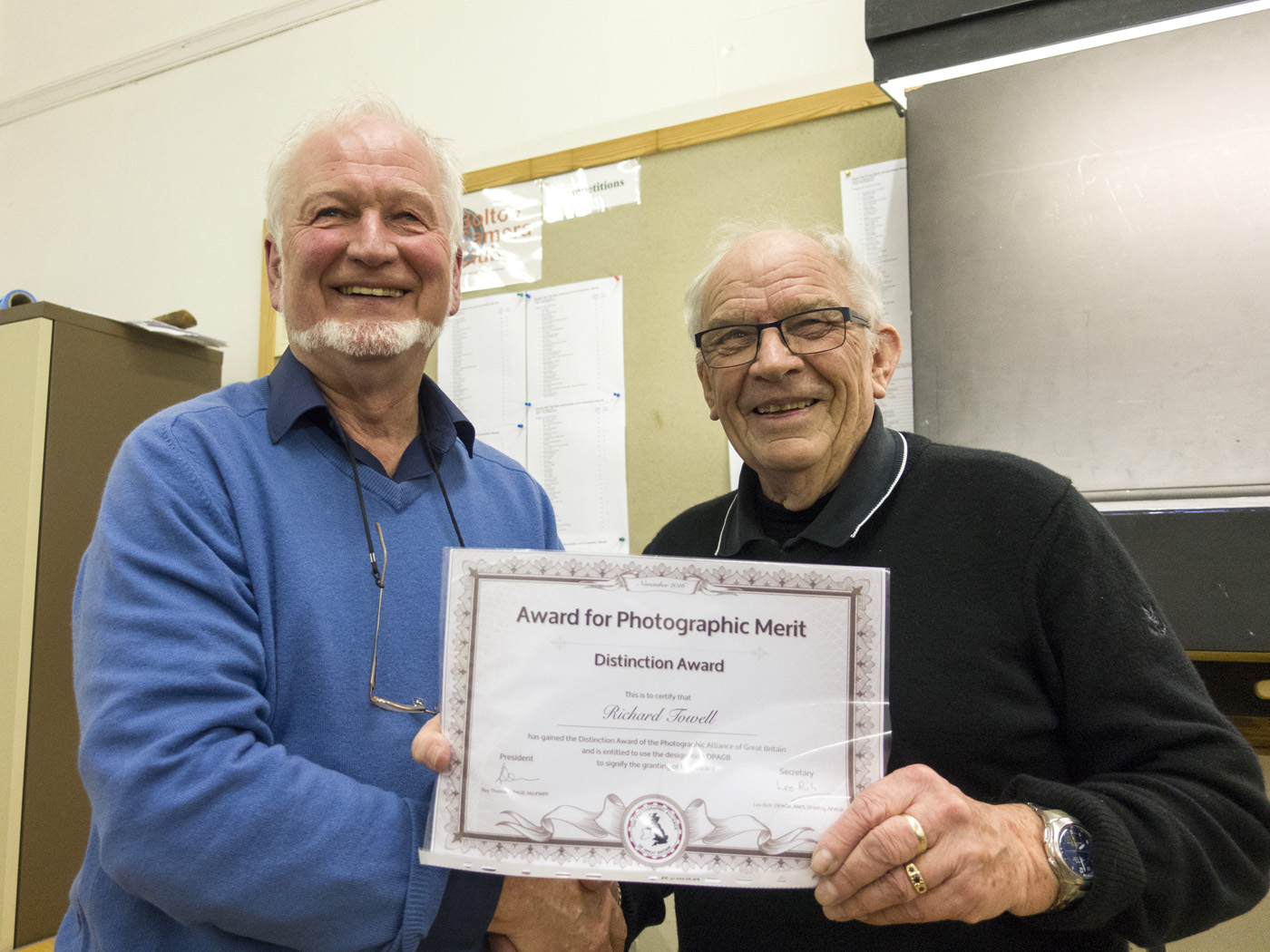 Richard was unable to attend the L&CPU presentation so our President Gordon Hartley presented the DPAGB Certificate to Richard.
Our congratulations to Richard, and we hope this will encourage other members to follow suit.