Bolton Camera Club recently entered 49 images from its members into the L&CPU Annual competition, and we are proud to confirm that club member Mike Williamson has been awarded a Certificate of Merit by the L&CPU for his print "Common Frog". This Natural History print scored 13 out of 15 points. The L&CPU have also decided to include this print in the folio of prints that is circulated to all clubs in the L&CPU. Our congratulations to Mike.
Ray Jefferson and Peter Maddock received a score of 11 points each for a projected image, and a further eleven images achieved 10 points.
Ray was our top scoring individual, gaining a terrific total of 55 points for his 6 projected images, putting him on the list of Projected Photographer of The Year .
A full review and all the results for all our images at this Annual Competition can be seen by clicking here, and can be viewed as pdf files on the L&CPU website at www.lcpu.org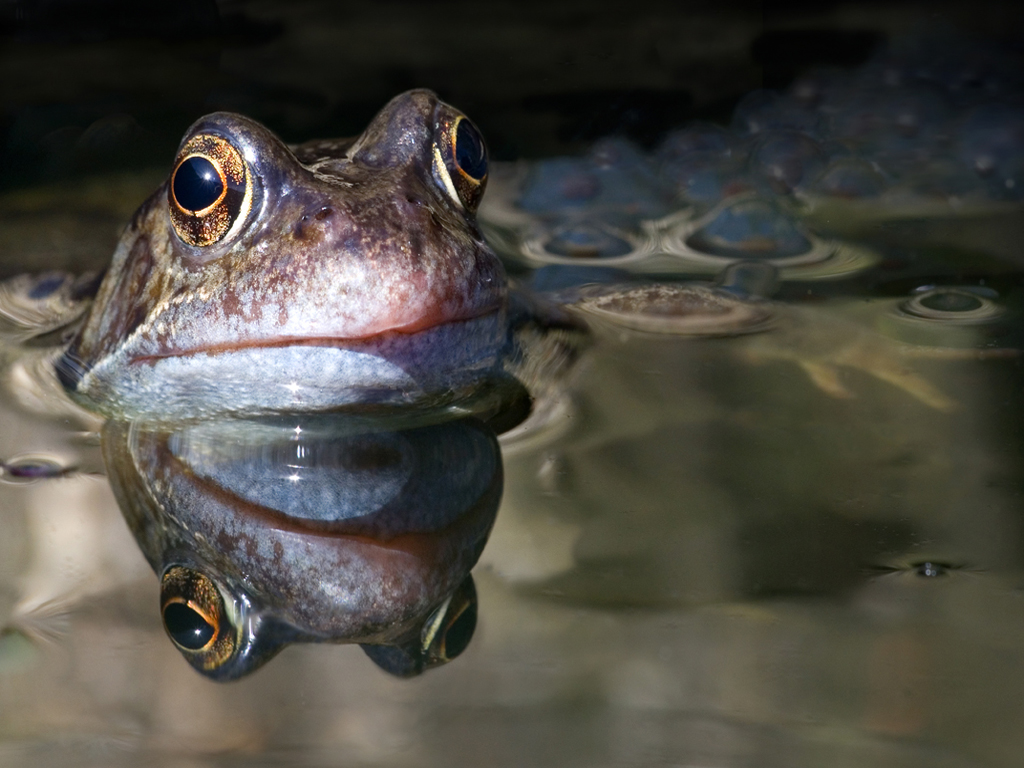 "Common Frog" by Mike Williamson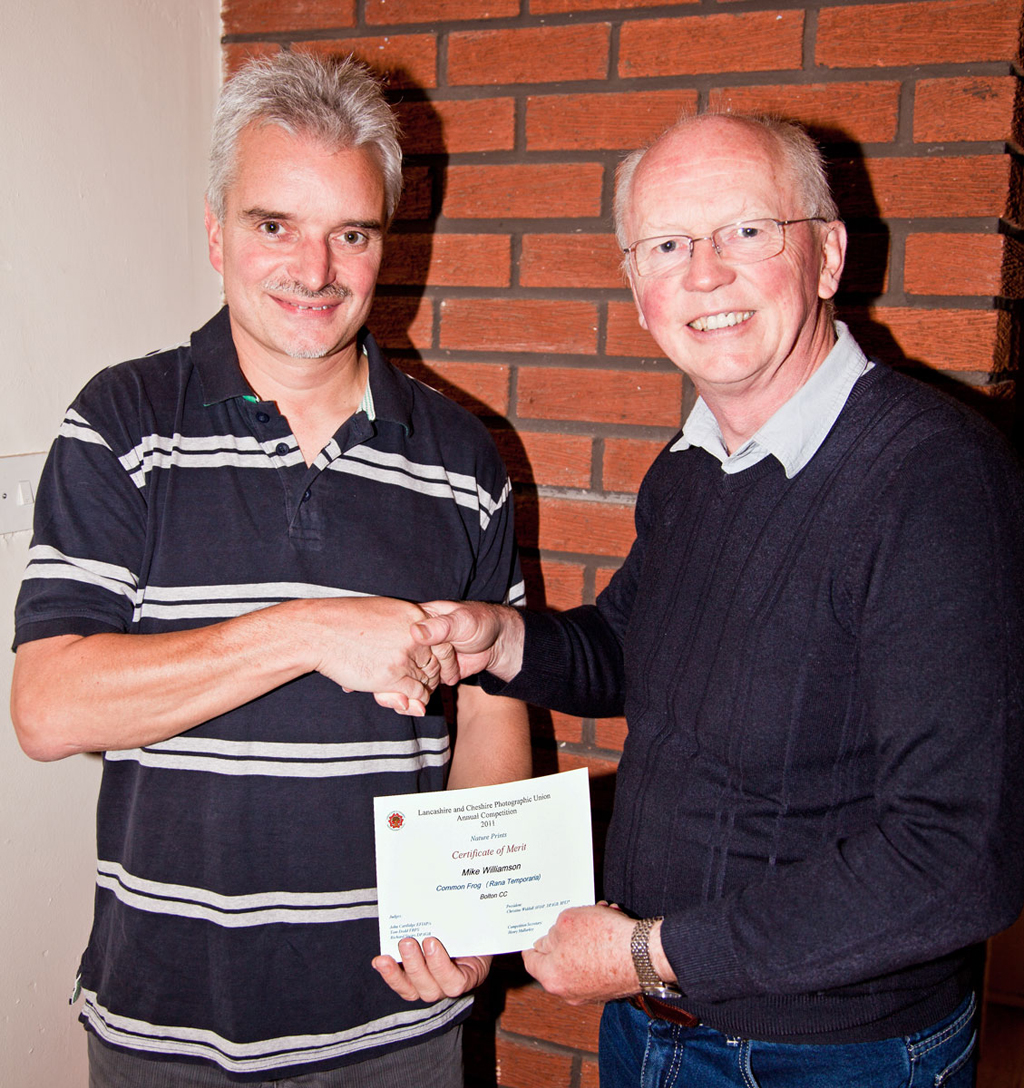 Mike (left) receiving his Certificate of
Merit from Club President Ray Jefferson