At one of our regular monthly competitions recently the judge, Mike Stanley, invited us to attend a competition at his home club of Blackburn and District. It was held on Monday 16 October, and we did indeed attend, along with six other clubs from the North West. Prior to the competition the judge on the night, Nick Hilton, gave a very interesting presentation of several of his images. He added some humerous commentary and some insight into his superb images, many of which have done very well in international exhibitions. Nick often adds a red umbrella into his images, and looks for good lighting in landscape shots. His images are mostly simple in terms of content, but extremely effective and powerful.
After a very enjoyable pie and pea supper the competition started. Each club had entered four PDIs, so there were a total of 28 images. Nick chose to score it as a knockout competition, so we enjoyed the better images several times. After a run through Nick commented that the general standard was very high, with a wide range to topics covered.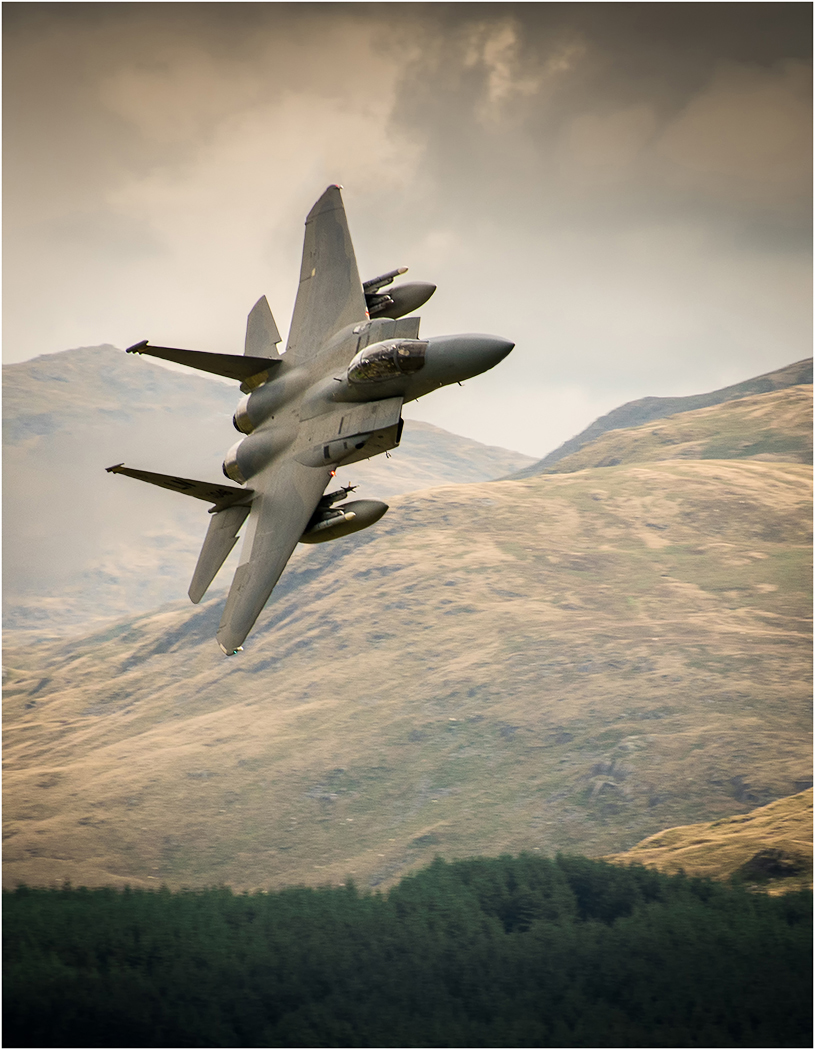 "Grim Reaper into the Loop" by Don Isherwood
All of our images made it into round two, but our PDI "Grim Reaper into the Loop" by Don Isherwood fell here. Nick said although he is not a fan of aircraft images and that does not affect his judgement, he did admit this is a very good image, with a lot of action, and the plane is at a good angle, moving into the frame. He said the colour of the aircraft and the background balanced each other, but felt there were stronger images in this competition.
"Great Crested Grebe Weed Dance" by Richard Towell
Two of our remaining images fell at round three, "Great Crested Grebe Weed Dance" by Richard Towell and "The Inlet" by Phil Durkin. Nick said that "Great Crested Grebe Weed Dance" had very good contact between the two birds, but felt it was a pity the lighting was not better on the day. He felt there were stronger natural history images in this competition, so eliminated it here. Nick considered "The Inlet" to be a good image, and liked the way the central focal point of the boat broke the usual rules and was in the centre of the image. He did feel the light on the foreground was "a little flat" and might have been better if the lighting was of "a modelling standard". He felt some other images were stronger in this competition at this stage.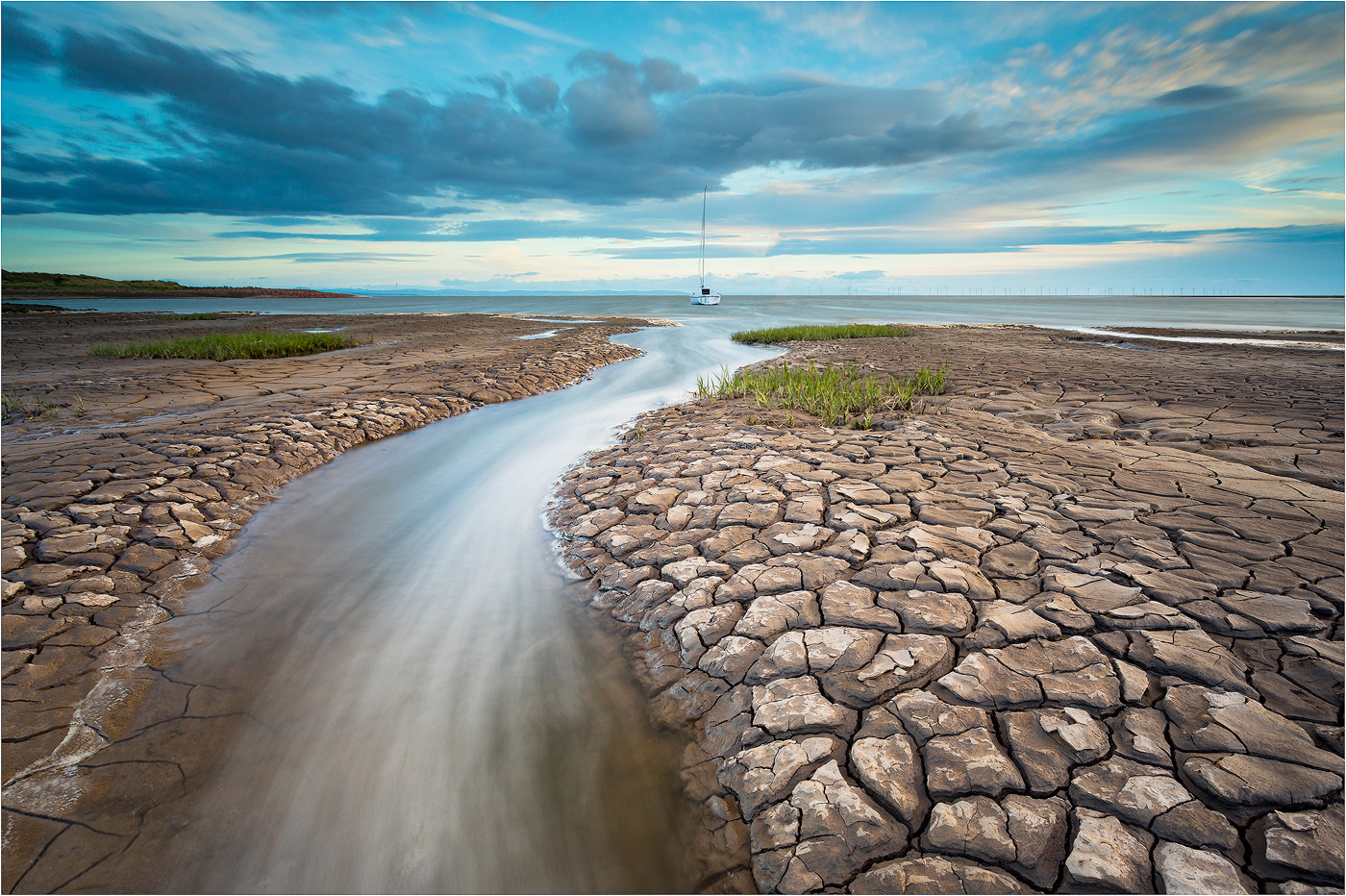 "The Inlet" by Phil Durkin
Six images remained in the competition, including our "Golgotha" by Dave Liggett. Nick said this had "great lighting" and "a superb mono conversion" He liked the way the author had kept detail in the background so we could see it was a church or cathedral, and kept the lightest part of the "body" as the focal point.
"Golgotha" by Dave Liggett.
He gave his comments on the other five finalists, and said as he had to have one winner, then it could only be "Golgotha" for the reasons he had given regarding the treatment and lighting. That meant it was the only print to make round 5, bringing our total for the night to 13 points, making us the outright winners.
Our thanks to Mike Stanley and his team of helpers at Blackburn and District Camera Club for a very good and most enjoyable knockout competition, and thanks to Nick Hilton for his presentation of his images and his comments during the judging process. We hope this will be an annual event and that we will be invited back next year.