2018 Bolton Camera Club Awards
On Thursday 24th January the club held its annual awards presentation evening.
Our awards were presented by Ian Aldcroft the President of the L&CPU (Lancashire and Cheshire Photographic Union) who once was a member of Bolton Camera Club some years ago.
The awards are given for the images presented in competitions by members throughout 2018.
The competition trophy winners on this occassion were
The Morris Trophy for Club Level Projected Digital Image
Winner Isabel Prause 2nd Claire Taylor 3rd Ian Mcewen
The Stan Davies Trophy for Intermediate Level Projected Digital Image
Winner Jian Huang 2nd Judy Bell 3rd John Morris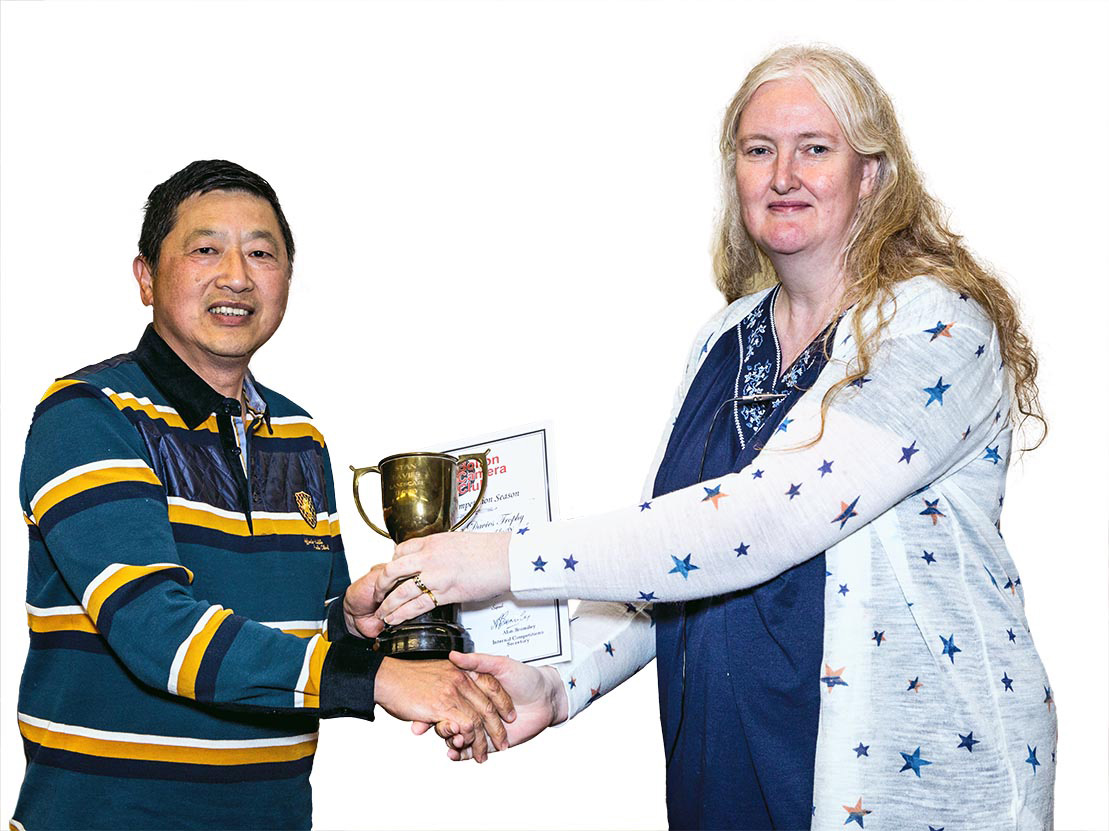 Jane Lines kindly presented one trophy at a later date.
The Shield for Advanced Level Projected Digital Image
Winner Alan Bromiley 2nd Phil Durkin 3rd Richard Towell
The Dennis Cup for Audio Visual Spring
Winner Peter Thomasson
The The Harold Elton Cup for Audio Visual Autumn
Winner Alan Bromiley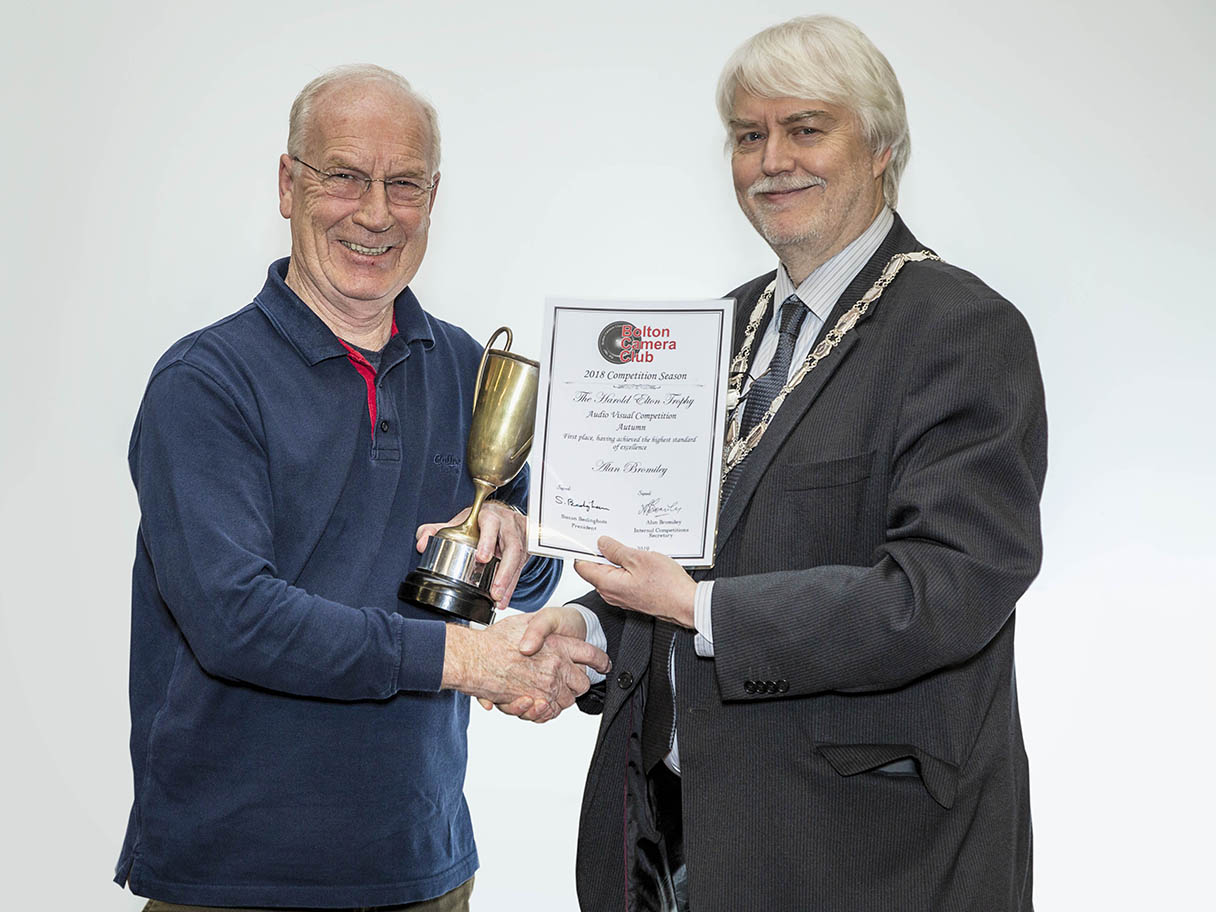 The LindethTrophy fo Club Level Prints
Winner Chris Hutchinson 2nd Dave Bell 3rd Peter Corser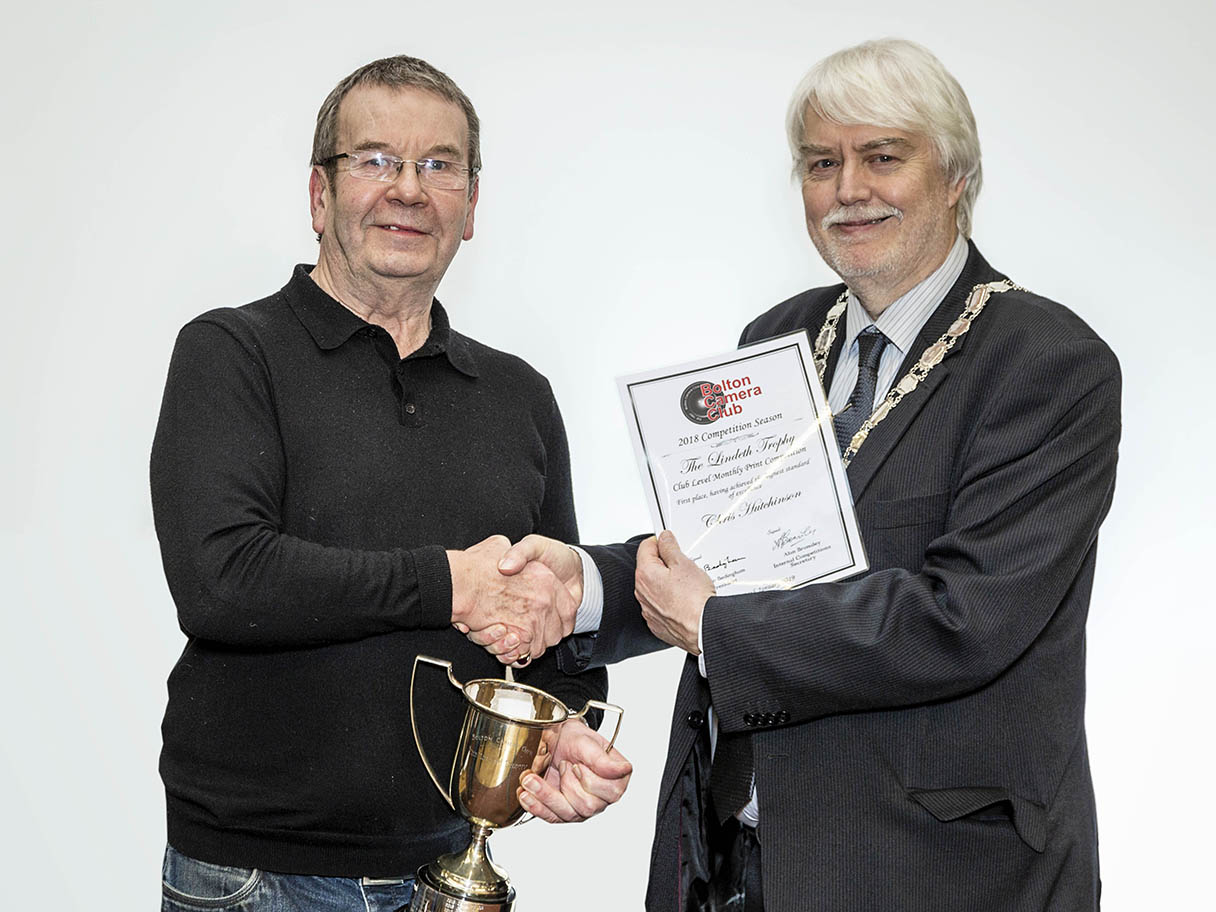 The John A Fitton Trophy for Intermediate Level Prints
Winner Eric Grindle 2nd Pat Berry 3rd Judy Bell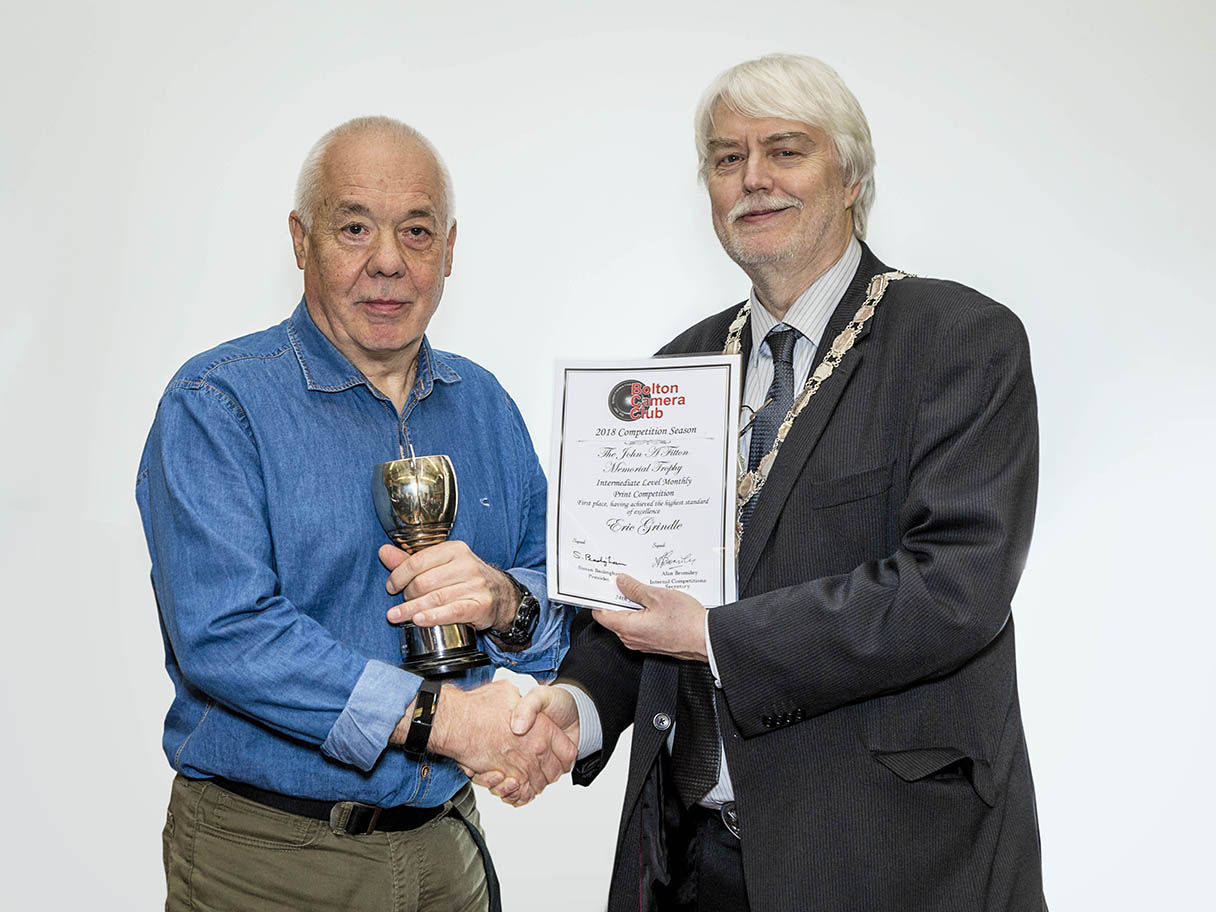 The Schofield Trophy for Advanced Level Prints
Winner Richard Towell 2nd Alan Bromiley 3rd Peter Maddock
The Roy Williamson Trophy for Themed Images in Print and PDI
Winner Mike Williamson 2nd Alan Bromiley 3rd Richard Towell
The Russell Trophy for Club Days Out Print
Winner Derek Ainsworth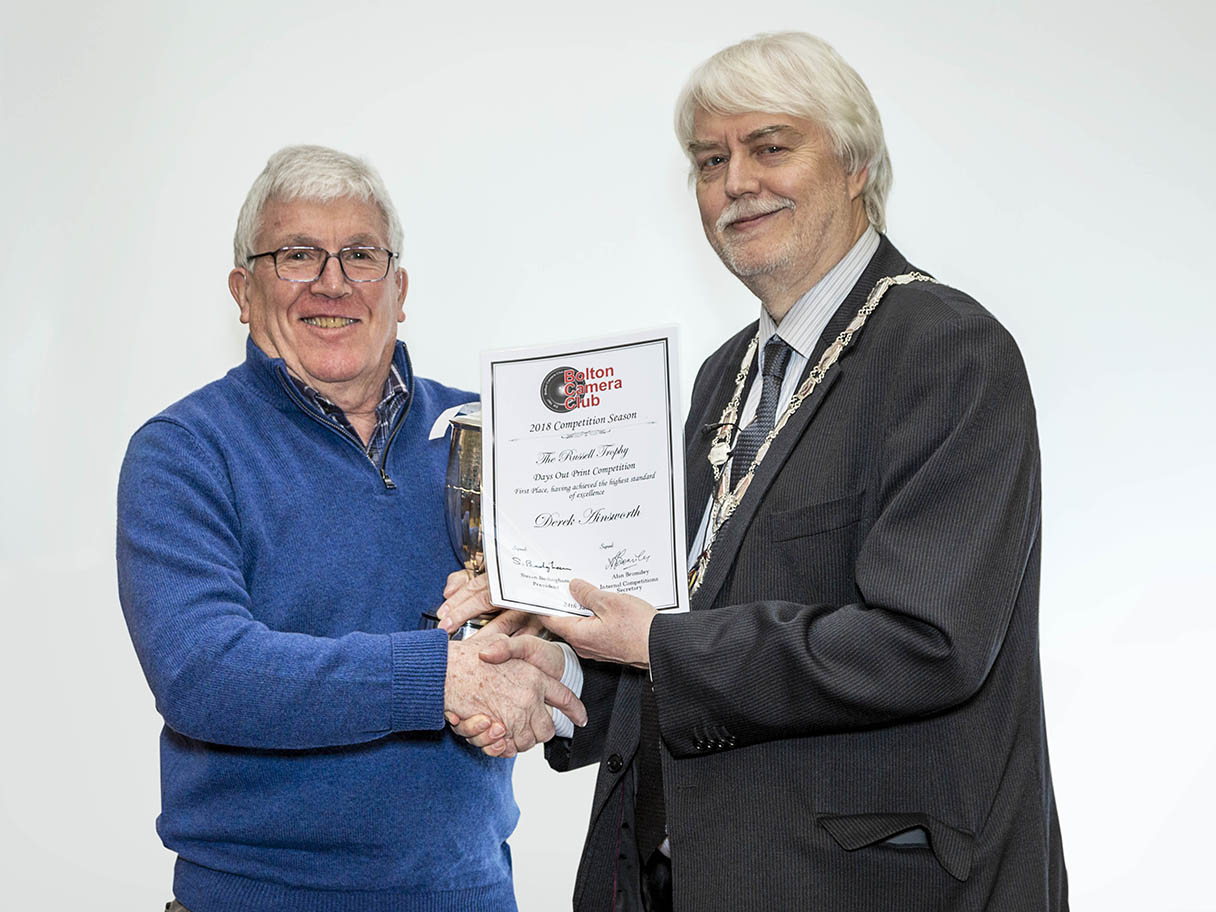 The David Farrell Trophy for Club Days Out PDI
Derek Ainsworth
The Geoff Davies Trophy for Black and White Street Photography
Winner Alan Bromiley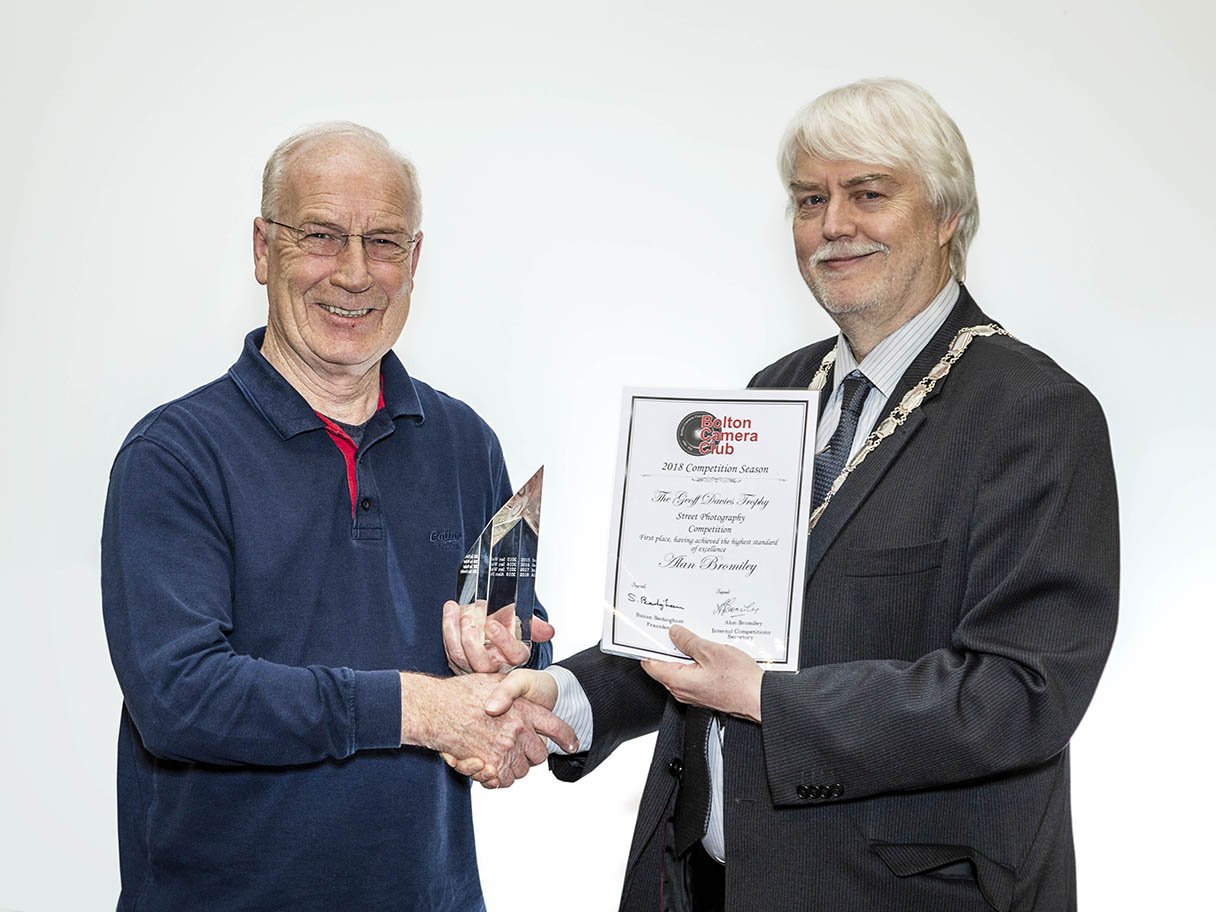 The Coronation Cup Bolton Camera Club Photographer of the Year
Winner Alan Bromiley 2nd Richard Towell 3rd Mike Williamson