Our autumn print exhibition at Watersone's bookshop has run its course. The public voted for thier favourite print, and the winner with 41 votes was "Kingfisher Flipping a Fish" by Pat Berry. In second place was "Lancaster Night Ops" by Alan Bromiley, third was "Running Through the Trees" by David Hawkins and fourth was "Shadows and Silhouettes North Pier Blackpool" by Walter Morykin.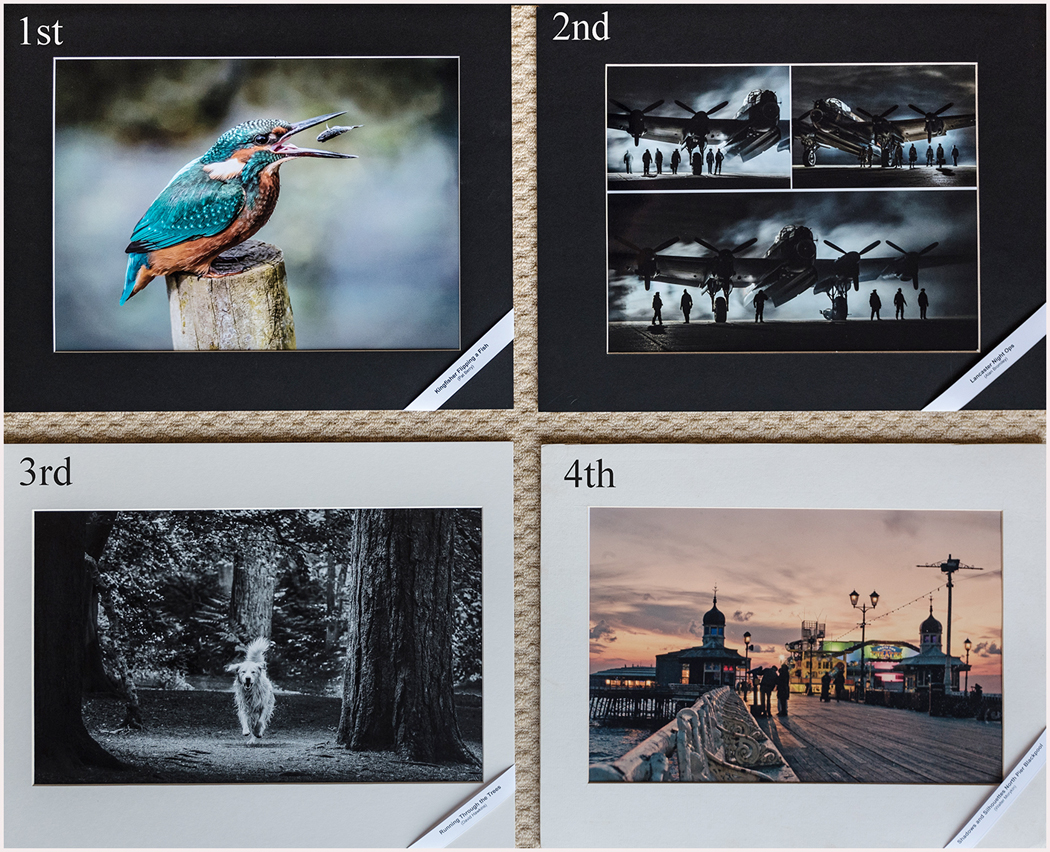 We had a total of 269 votes cast by members of the public. Some added comments to their voting slips. "They are all absolutely brilliant, well done!", "Great Exhibition I loved them all", " Some stunning photographs hard to choose a winner" and "..this was a hard decision"
The full list of the prints along with the author names and votes cast can be seen by clicking on the pdf link below.
We are grateful to the public for their votes and kind comments. We thank the manager and astaff at Waterstone's Bookshop for allowing us the space for our exhibition, and look forward to returning there for our Spring exhibition next year.