Our Spring Summer print exhibition has come to an end at Waterstones bookshop on Deansgate in Bolton. We had over 40 prints on display, and received 280 votes from members of the public. The voting is for fun, but the most votes went to "Little Owl" by Richard Towell. In second place was "Canadian Bears fighting" by Brian White, and in equal third place was "Haunted House, Trearddur Bay" by Judy Bell and "The Traveller" by Eric Grindle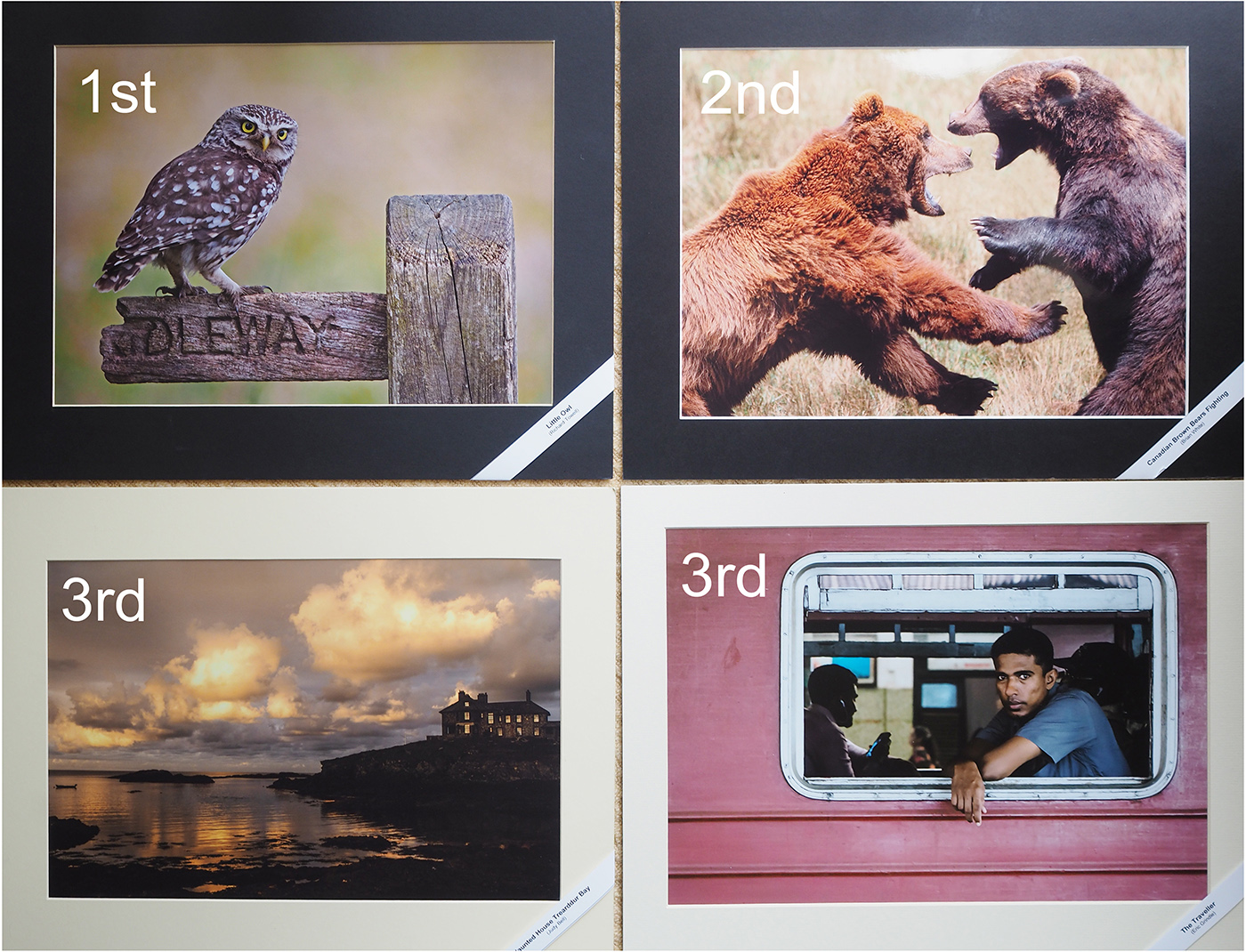 We are delighted to receive the voting support from the public, and are very grateful for the many comments some people wrote on the voting slips. Some of these kind comments include "Really enjoyed the prints, thank you" "They are all incredible" and several saying "It was hard to choose the best" and "You're a talented bunch." We thank everyone who voted and especially thank those of you who took the time to write a comment.
We thank the Manager and staff at Waterstones for allowing us the space to display our exhibition, and we look forward to our next print exhibition at Waterstones in the autumn.
The full list of the prints and authors with the votes cast can be seen in the pdf below.